Fans this is your zone.  Here you can download wallpapers, link buttons, avatars, etc as I create them. 

You can also contribute your poems, fan fiction, fan art, and your own digitally manipulated pictures or wallpapers to the Fan Forum

So if you are feeling creative and artistic please join in. Please read
The Rules
before submitting any work.
Join other fans in the Official Fan Forum for discussions on Tom's career.

Link Buttons and banners:  if you want to put a link to this site on your site, feel free to right click and copy one of the below buttons and link to http://www.tomburlinson.info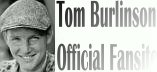 Avatars:  You can use these avatars for any message board or forum just right click and save them.










More To Come:  This page will continue to grow as I play with photoshop & with the help of your contributions.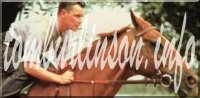 Wallpapers:  All 800x600 resolution. Click on your selection & when it opens, right click and select "save image as" or "set as wallpaper".